It is with great grief to tell you that our dear friend and esteemed fellow musician Gérard Batrya left us in the early morning of April 12 after a serious illness.
We came to Saint-Julia with b3 to at least play a few songs together with him in front of his audience. This turned into a very emotional farewell concert on the same day.
Lutz and I have played very successfully with Gérard in numerous bands since the early 80s, most recently in our band b3.
We will never forget our dear friend Gérard because he was always "one of us" and what gives us all comfort is the thought that someday, somewhere, we will meet again!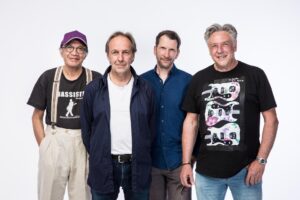 Photos: Erik Schütz